ICTS-ITS provides a guest wireless network for short-term access that is accessible to campus guests with compatible wireless devices.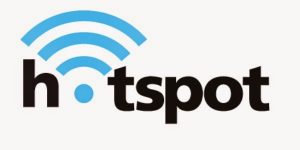 This network has limited access to ICTS systems and services and is therefore not intended for use by ICTS community members.
This is an unencrypted wireless service.
Only current guests of ICTS may use this service. By clicking your acceptance or by accessing or using this service, you represent that you are currently a guest of ICTS and acknowledge that you have read all of the terms and conditions of this agreement, understand them, and agree to be legally bound by them.
All users of ICTS-Hotspot-WiFi must comply with this Acceptable Use Policy (AUP). This AUP is intended to prevent unacceptable uses of the campus network. ICTS-ITS does not actively monitor the use of the Wi-Fi System under normal circumstances.
For quality assurance purposes, ICTS-ITS reserves the right to:
Block internet services such as Peer-to-Peer and streaming video services
Monitor usage of ICTS-Hotspot-WiFi for quality assurance purposes
Limit bandwidth on ICTS-Hotspot-WiFi
Take any additional measures deemed necessary by ICTS-ITS in its sole discretion
ICTS may cooperate with legal authorities and/or third parties in the investigation of any suspected or alleged crime or civil wrong. Violation of this AUP may result in the suspension or termination of your access to ICTS-Hotspot-WiFi.
You must (1) provide all equipment (including computer hardware and software, wireless network cards, etc.) to connect to the ICTS-Hotspot-WiFi, (2) comply with local, state, federal and international laws and regulations, including but not limited to copyright and intellectual property rights laws. You agree to be responsible for and to bear all risk and consequences for (1) the accuracy, completeness, reliability and/or usefulness of any content available through the ICTS-Hotspot-WiFi and (2) all communications that you send or receive via the ICTS-Hotspot-WiFi. ICTS-ITS does not undertake the security of any data you send through the ICTS-Hotspot-WiFi and it is your responsibility to secure such data.
ICTS-ITS assumes no responsibility for the safety of equipment or device configurations, security, or data files resulting from connection to the ICTS-Hotspot-WiFi or the Internet, nor liability for any damages to hardware, software or data, however, caused.  It is the responsibility of the user to protect their wireless devices through the use of up-to-date virus protection, personal firewall, and any other suitable measures.
ICTS-ITS staff will NOT assume any responsibility for personal hardware configurations, security or changes to data files resulting from connection to ICTS-Hotspot-WiFi. It is recommended that users make a backup copy of any settings before configuring their equipment for use on ICTS-Hotspot-WiFi.
How to setup ICTS-Hotspot
Select ICTS-Hotspot
You will be redirected to ICTS-Hotspot registration page.Click on Guest Login.
Accept the Terms and conditions
Fill in the required details
Wait until the Loading is complete.
Ignore if any Error.
You will be granted Internet access for next 10min. Go to the registered Email and click on Activate to use the ICTS-Hotspot WiFi service for next 12 hours.
For Extended ICTS-hotspot WiFi service, Email to ithelp@icts.res.in with your registered email and duration for WiFi extension.